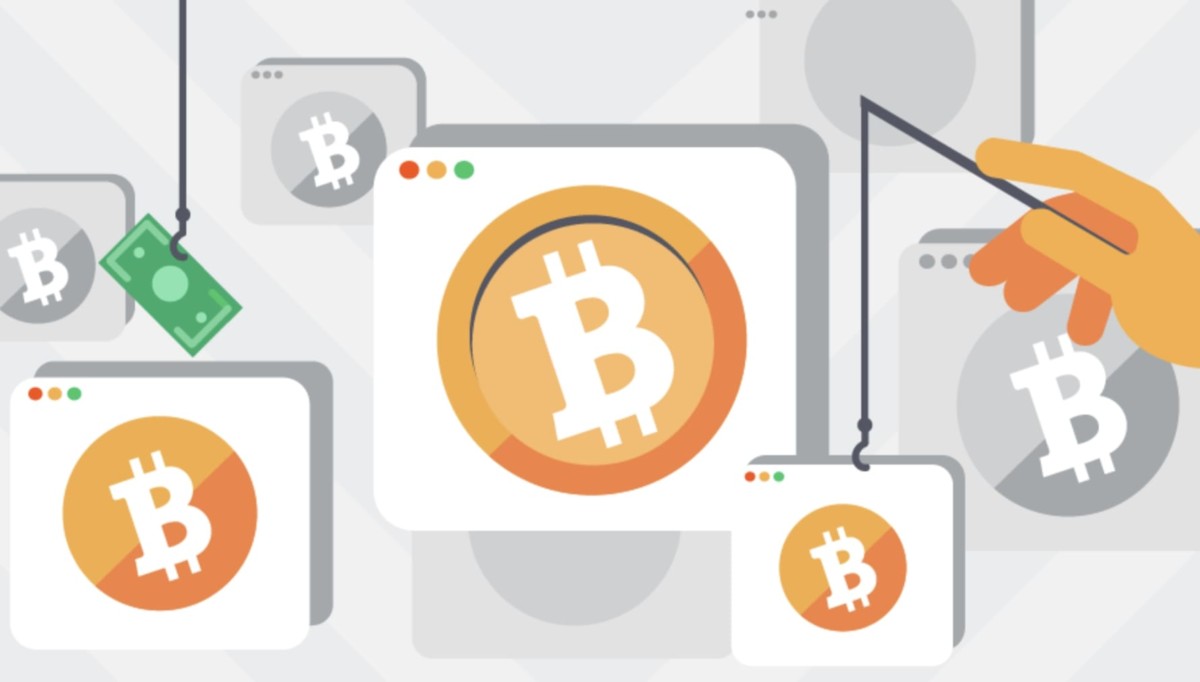 Apart from direct investments into cryptocurrency, there are a lot of other great methods to earn digital money. Some of them cater to professional traders that already have Bitcoin, Ethereum, or any other coins on their virtual wallets, while others are considered perfect for beginners. It is even possible to make good earnings without massive investments at the beginning. In this article, we will be exploring and explaining the top 6 methods to get more BTC. 
Popular methods to earn Bitcoin and other cryptocurrencies
There is no shortage of ways to earn cryptocurrency today. However, all of them have their strengths and weaknesses that might be decisive for specific categories of crypto enthusiasts. For example, if you prefer, you get more BTC by investing in crypto projects or trading, then you will need start-up capital, good financial knowledge, and, of course, a lot of time. Unfortunately, even those cannot give you a 100% guarantee that everything will go as planned and your income will skyrocket. Some projects are only good on paper but don't actually work in practice.
But who says that trading and other active methods are the only way? Using a passive income strategy is also an excellent alternative. It allows you to make money through the fine-tuned automated processes like mining. Or maybe earning small portions of BTC or ETH through a referral program is your go-to method? As we said, there are many good methods to make cryptocurrency in an active or passive way. You can be sure that more fascinating solutions are yet to come. But today, let's focus on the top 6 methods to get more BTC in 2020-2021.  
1. Mining
Mining can be arranged in a cloud or more traditional way – on your own crypto farm. No matter which method you will choose, the basic concept remains the same as machines will be doing all the hard work with calculations generating bitcoins for you. However, building a physical mining farm can be a laborious process because you will have to buy lots of powerful hardware and install specific software to operate it. Also, don't forget about regular maintenance. Here are other pluses and minuses on this method:
Passive income (there is no need to monitor the processes);

Transparency (requires only initial setup);

Requires tons of expensive hardware (mostly the latest models of GPUs and CPUs);

Needs a physical location with high requirements (stable power grid, good venting, etc.);

High competition (mining is popular, so you must be ready to compete with other farmers).
Some of the above also applies to cloud mining, but at least you won't have to buy hardware and worry about where to put it. Instead, you simply rent a remotely connected farm. If you have enough resources to buy several powerful farms, then it is possible to have a good income of any cryptocurrency of your choice. There are also a few things to consider about cloud mining:
Users can sign a contract for any period (convenient for testing things out);

No additional or hidden costs (you don't have to rent premises, do maintenance, etc.);

Bonuses for participating in referral programs;

It takes time to withdraw your earnings;

There is always a chance that servers can go down or be hacked.
With mining, you are free to choose which cryptocurrency to farm. Don't feel like getting BTC? Then you can try your luck with ETH. One of the best mining pools on GPUs and ASIC miners for Ethereum is called HASHALOT. We tested it for a few months, and we were pleased with the final results. Stable server work without any interruptions serves as a stable source of income, and commissions are reduced to a minimum. On top of that, an A-grade technical support team is always there to answer your questions.  
It takes just a few steps to start mining ETH with HASHALOT:
Select the hardware for the operation;

Create a wallet to store your coins;

Connect to the HASHALOT's mining pool;

Start mining and withdraw your earnings.
For those who need more computing power to boost their mining capabilities, there is also an option to buy extra capacity. More information on this topic and other useful instructions can be found in this official HASHALOT quick guide.
2. Bitcoin faucets
The Web is full of sites that give out satoshi, which is the smallest bitcoin unit (one-hundred-millionth part of BTC). In order to earn some satoshi, you need to perform simple tasks (fill a captcha, click on a link, etc.). After completing those, you will be awarded cryptocurrency bits that go to your digital wallet. The method with faucets has its pluses and minuses. 
Positives:
Simple and transparent;

More activity equals more income;

Bonuses and referral programs.
Negatives:
Minimal rewards;

Requires time to be profitable;

Many scammers.
This method requires a regular online presence and activity. Performing primitive mechanical tasks all the time can be boring and tiresome. Bitcoin faucets are optimal for beginners taking their first steps in the crypto world and still learning new things about it. One of the advanced versions of bitcoin faucets is online games, but they truly deserve their own paragraph on this list.
3. Online games
What if you replace standard in-game money with cryptocurrency and provide gamers with the means to earn it while playing the game? This game dev experiment turned out to be extremely successful, so it gave life to another method to earn BTC. Extra motivation to play and make money stimulates players to spend more time on your project if done correctly. 
Some games and apps even provide new players with substantial beginner bonuses, but it takes time and effort to earn them all fully. In most cases, crypto bits are awarded for completing various achievements such as unlocking new skills, killing bosses, leveling up, and so on. The main benefits of this method are:
Entertainment combined with making money;

The ability to play without investment;

Referral programs for extra earnings.
However, some of the downsides prevent this method from becoming a stable income source:
Small rewards;

Complicated in-game schemes that take time to learn;

Risks of losing your money in projects that require deposits (cryptocurrency casinos, for example).
4. Airdrops
Airdrops is another common way to make some coins by completing simple tasks. In most cases, people are asked to register on a website, subscribe to news and updates, etc. It does not take a lot of your time, but you're only paid once. If the project is closed, then you have to find another source of airdrops. Some users report that they experienced problems with money withdrawal after completing tasks – unfortunately, scamming is common with airdrops. 
Apart from the aforementioned issues, there are other difficulties associated with this method. In some cases, to complete tasks and earn BTC, you will need an active account on social media with a certain number of contacts. However, it is often balanced with bonuses – the more friends on your list, the more money you get.
All in all, this method of earning bitcoin can be decent for beginners who are new to the crypto industry. We would also need to point out that reaping profits from airdrops is possible only if you're spending considerable amounts of time on them. Plus, you must be searching for new airdrops all the time, which is not suitable for everyone.
5. ICO and IEO investing
Now it is time to talk about more reliable but more "demanding" methods to earn cryptocurrency. If you're thinking about joining an ICO campaign, be sure to have funds to buy enough tokens to gain maximum profitability after reselling coins in the future. A word of clarification here. ICO stands for "Initial Coin Offering," which means that everyone can buy tokens of the unreleased cryptocurrency and turn them into normal coins after the launch. IEO (Initial Exchange Offering) is another version of ICO when the whole process is controlled by a cryptocurrency exchange service.
We find this investing method very perspective and opportunistic since it is not controlled by regulatory agencies meaning that investors have unlimited access to cryptocurrency. When new crypto projects appear on the radar, their tokens are usually cheap, but the price might skyrocket after the official release. However, there is always a chance that the selected coin will flop, resulting in wasted time and money. It is practically impossible to predict the project's future, so all you can do is to calculate risks and decide whether it is worth it or not. 
6. Exchange trading
Probably the most popular way to earn bitcoin. Traders deposit money on their exchange accounts, buy cryptocurrency, then sell it later at a better rate. Obviously, it is an oversimplified description of the process, and it takes so much more experience, knowledge, and skills to excel at trading. Here are the main benefits of making money on exchanges:
Access to a variety of cryptocurrencies;

The ability to buy/sell any coins that interest you;

A minimum deposit is enough to start;

High profits;

Large reserves of popular cryptocurrencies.
As for the minuses, there are also some:
Reluctant to new cryptocurrencies (young tokens are not added to the list for a long time);

Each transaction comes with a commission;

Requires a lot of time, experience, and knowledge;

Deposit/withdrawal methods restrictions.
Final words
The people's interest in earning bitcoin and other cryptocurrencies is proportional to the growing popularity of digital money. New methods of making profits in this niche appear on the horizon, albeit not all of them are effective or reliable. Regardless of how you choose to earn cryptocurrency, check the platforms or services you are going to work with twice or even thrice.